Definition: A layer of intelligent virtual network based on the existing Internet formed by placing
node servers everywhere in the network, the CDN system can be based on the network traffic, the connection of each node, the load status, and the distance and distance to the user in real time. Comprehensive information such as response time redirects the user's request to the service node closest to the user. Technically, it solves the problem of slow response speed for users to access the website due to small network bandwidth, large user visits, uneven distribution of outlets and other reasons.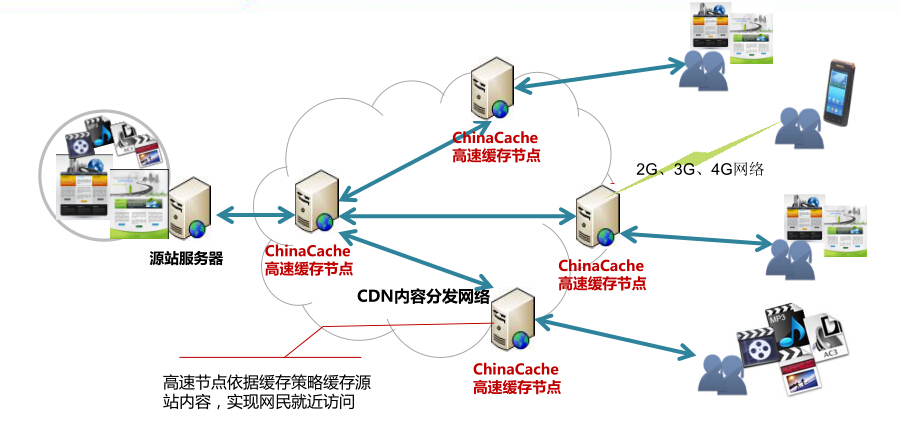 Advantages of CDN
1. The local Cache is accelerated, which improves the access speed of the enterprise site and has strong stability.
2. Remote acceleration, automatically select Cache server through DNS load balancing technology to speed up access.
3. Bandwidth optimization, read data from the server, reduce remote access bandwidth, share network traffic, and reduce the load of the original site Web server.
4. The cluster is anti-attack, and the intelligent redundancy mechanism between nodes can effectively prevent hackers from intruding, reduce the impact of various DDOS attacks on the website, and ensure better service quality.
5. One-stop experience, no need to add software and hardware, no need to wait for a long time for configuration, no need to change website structure, no need for later complicated operation and maintenance.
6. Professional operation analysis.